Dental Implants – Garland, TX
A Modern, Reliable Tooth Replacement Solution
Dental implants have quickly become one of the most popular solutions for tooth loss over the last couple of decades, largely because they offer a wide array of benefits that set them apart from traditional restorative treatments, like fixed bridges and full and partial dentures. Dr. Mason has completed additional training and education to be able to manage this process from our dental office. To learn whether you're a good candidate for dental implants in Garland, TX, call us today to schedule a consultation.
Why Choose Janet Mason, DDS
for Dental Implants?
Dental Implant Restorations
Additional Financing Through CareCredit Available
Trusted, Locally-Owned Dental Office
What are Dental Implants?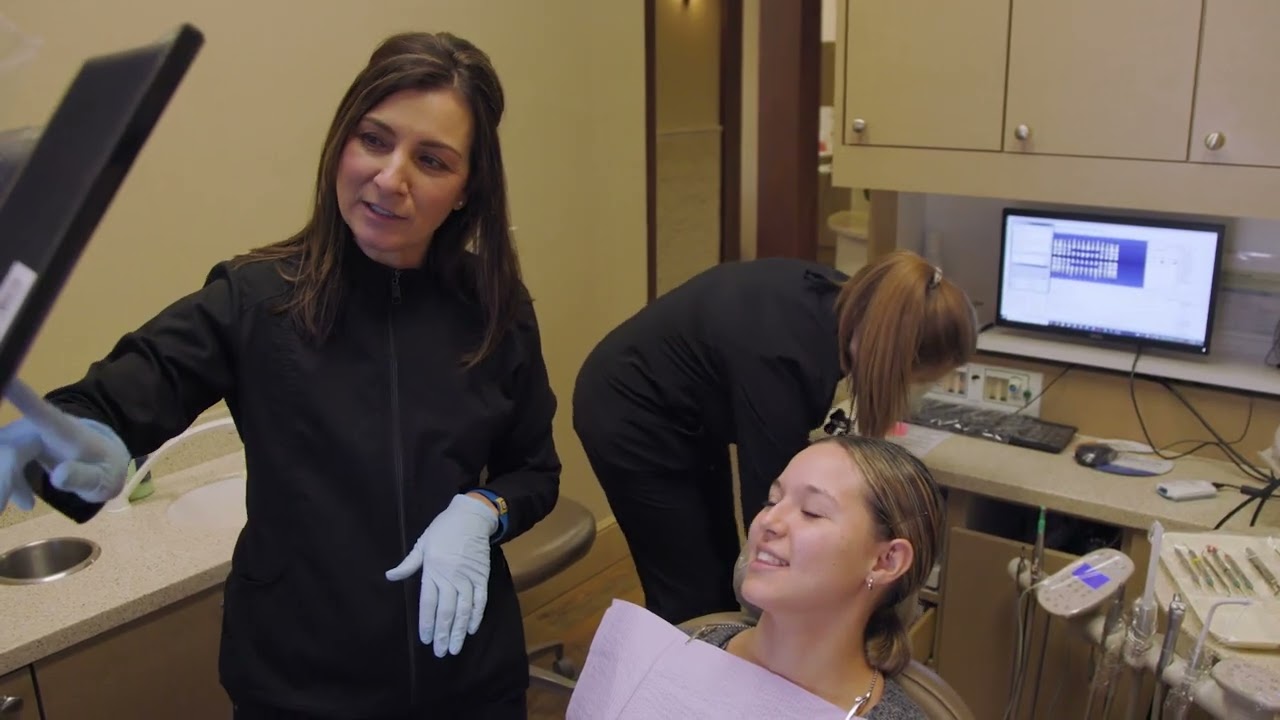 Dental implants are small, titanium posts that are surgically placed below the gumline and into the jawbone to replace the root structure of missing teeth. Due to their biocompatible properties, they naturally fuse with the jawbone, providing a dental crown, bridge, or denture with a strong, stable foundation to be attached to. Because they restore the entire structure of missing teeth, dental implants are able to preserve the facial structure by preventing jawbone erosion.
The 4 Step Dental Implant Process
Initial Consultation. Mason will speak with you about your smile goals and medical history as well as conduct a thorough examination of your mouth, including capturing X-rays. Based on the information we gather, we'll walk you through each of your treatment options to restore your smile.
Dental Implant Surgery. Mason will refer you to a local oral surgeon who will place the implant. Their coordinated effort makes the restoration more convenient for our patients.
Osseointegration & Abutment Placement. Once the implants are placed, they'll undergo a process called osseointegration, where they fuse with the jawbone over a three to six-month period of time. Then, we'll call you back in to place small, metal connector pieces to your implants, called abutments.
Attaching the Final Restoration. As soon as your permanent restoration arrives at our dental office, we'll call you in for your final appointment to attach it to your implants and complete the procedure.
Benefits of Dental Implants
Dental implants offer a wide variety of benefits, which makes them a popular treatment among patients. Some of the unique advantages that you'll be able to enjoy with dental implants include:
A 35+ year lifespan with the proper maintenance
Easy to care for
Preservation of facial structure
Prevent jawbone deterioration
Enhance eating and speaking abilities
Natural-looking and feeling replacement teeth
Who Can Dental Implants Help?
The best way to learn whether dental implants can help you is to schedule a consultation with your implant dentist in Garland, Dr. Mason. She'll examine your mouth and speak with you about what you'd like out of the treatment. She'll also inspect your jawbone density and do a comprehensive examination of your teeth and gums. Based on her findings, she'll recommend the treatment options you're eligible for and walk you through how each one would work. If you're a good candidate for dental implants, you'll likely hear about the following procedures.
Missing One Tooth
To restore a single missing tooth, we would place one dental implant below the gumline in the gap in your arch. Once it has fused with the jawbone and the abutment has been attached, we'll secure a customized dental crown to the implant to complete your smile.
Missing Multiple Teeth
Traditional bridges require the alteration of existing teeth to secure the abutment crowns to your mouth. With implant bridges, the prosthetic will be attached to two dental implants placed on either side of the gap in your arch. This will preserve the natural structure of your existing teeth and offer greater stability for your prosthetic.
Missing All of Your Teeth
While dentures are a great option for many patients, some people look for a more stable and secure solution that doesn't require the use of adhesive. By attaching your denture to anywhere from four to eight dental implants that are strategically placed along your arch, you can enjoy unmatched stability and strength and eat all of the foods you're used to eating.
All-on-4 Dental Implants
For patients who have experienced jawbone deterioration due to missing teeth, we also offer All-on-4 dental implants. This is a convenient treatment for many patients because it allows them to skip getting a bone graft, shortening the overall length of the dental implant process and amount of recovery time you'll need throughout it. Instead, four dental implants are strategically placed in the densest areas of the jawbone to secure your denture to.
Understanding the Cost of Dental Implants
Each dental implant treatment that we conduct is custom-tailored to each patient's specific needs. That's why the only way that we're able to determine the cost of your treatment is to first examine your mouth and determine several details, like how many dental implants you'll require, whether you need preparatory treatments, and what type of restoration you'll need to complete your smile. Based on all of this information, we'll draw up a cost estimate for you during your initial consultation and walk you through it so you know exactly what to expect.